Runs as a system service - no one needs to be logged in!
Send alert messages to thousands of computers in moments
Five alert levels with corresponding sounds
Broadcast your alerts or set up "zones" and target specific areas
Runs on all current versions of Windows - Windows XP, Windows Vista, Windows 7, Windows 8, Windows Server 2003, Windows Server 2008, Windows Server 2012
---
Blaser Emergency Alert Messaging System
The Blaser Emergency Alert Messaging System is the premiere alert system for Windows computers in a network environment.
Pricing is determined mainly by Client Access Licenses. Each computer that runs the BEAMS Client requires a Client Access License (CAL) on the BEAMS Server. Ultimately, the number of machines that are being targeted determine the cost of the software.


The pricing is flexible and we do not charge customers for licenses they will never use.

How is the price for desktop alert software determined?
There is a one-time cost for the BEAMS Server and BEAMS Client Access Licenses
BEAMS Server is $1250 USD
BEAMS Client Access License is $12.50 USD each

---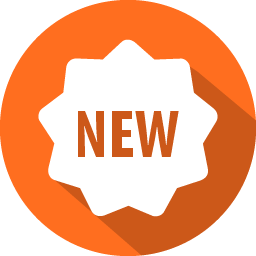 New pricing for BEAMS through the month of December 2015. $1995 for the BEAMS System with 100 CALs
To request a formal quote or more information, please use our pricing request page
---
We do offer discounts for volume quantities as well as doscounts for educational and non-profit instutions, and government and military customers.


Is the software subscription based or lease based or would we own it?

The software carries a perpetual license. Owning this particular desktop alert software actually costs far less than to lease or renew yearly licenses it from other providers.

The only upgrade cost occurs between optional major upgrades (between version 1.x to 2.x; or 2.x to 3.x)


Are there any mandatory recurring fees in order to use the software past a certain date?

Not at all. There are no mandatory recurring fees in order to use the software. You would own this software and are not required to pay fees to use it beyond your initial purchase.


We are concerned about security, Are there server licensing fees to host locally?

Absolutely not! Hosting locally is faster and more secure than any other option. The BEAMS Server is configurable to use the TCP port of your choosing. Depending on your network environment and configuration, you can specify the communication port that it uses to make your firewall and network administrator happy.


Are there maintenance plans available?

Yes. There are optional maintenance plans available, including plans for remote installation and configuration.



How much does BEAMS cost versus other desktop alert software alternatives?

BEAMS remains significantly less expensive than other solutions. Our pricing structure is designed to make owning your alerting solution as easy as possible. One time cost and no maintenance fees makes BEAMS a very attractive offer.


What separates this solution versus it's competition?
BEAMS is a unique solution in the marketplace.


The BEAMS Client runs as a system service, so it is ready to display alert messages as soon as the computer is turned on and connected to the network.
No one needs to be logged in!
Displays alerts on the Ctrl+Alt+Del logon screen, user's desktop and over screen-savers.
Send alert messages to thousands of computers in moments
Five alert levels with corresponding sounds
To request a formal quote or more information, please use our pricing request page.